#1: Become students of your children and be their biggest cheerleaders!
To better understand struggling learners, ask these questions:
What are their learning styles, personality types, spiritual gifts?
What are their strengths and weaknesses?
What are they interested in learning?
What encourages or discourages them?
In the process of recording this information for each child, you will find clues as to why he or she might be discouraged, disinterested, or unmotivated. Choosing curriculum, areas of study, and teaching methods based on the answers to these questions can turn around struggling learners
For instance, auditory-kinesthetic learners need the freedom to move and to talk while they learn. Forcing them to be still and quiet during instructional times will require most of their focus, leaving little energy for processing new information.
Remember—much of the educational power of homeschooling lies in the ability to tailor an educational plan and learning environment for each child's needs. Realize that any good educational plan begins with the child first, and then considers what he or she should learn during the course of any given year.
#2: Add field trips and travel to reinforce topics of study and to inject vitality and variety into your homeschool.
If you are studying electricity, tour a power plant together. If you are studying history, explore a museum, battlefield, or historic landmark. If you are studying civics and government, visit your state capitol and meet your senator and representative. God created a fascinating world—encourage your struggling learners to explore it. Homeschooling should be an adventure!
#3: Focus on your children's strengths.
When my boys were young, I read the book Growing Up Learning that provided some defining principles for our homeschool. In it, author Dr Walter Barbe, made this observation:
In many academic settings, [our children] are tested and confronted with their failures. They are given endless hours of practice, not in their areas of strength, but in their areas of weakness. Eventually, this can destroy their self-confidence and their willingness to learn. At home, too, we expect our children to do things the way we do. If our learning strength is different from theirs, we may not be reinforcing their strengths.
#4: Discover Your Children's Passions.
I often think of Eric Liddell, the Flying Scotsman, who was preparing for a life on the mission field when he ran in the 1924 Olympic Games. Even though Liddell chose not to run in his best event because it was held on Sunday, he nevertheless won a gold medal and set a world record in the 400 meters. In the 1981 movie Chariots of Fire, Liddell told his sister, "I believe that God made me for a purpose—for China. But He also made me fast. And when I run, I feel His pleasure."
We should always be observing our children so we can help them identify their true passions and strengths—the areas of their lives where, like Eric Liddell, they feel God's pleasure. We should be constantly asking God to use our children's gifts and abilities to display His glory to a watching world.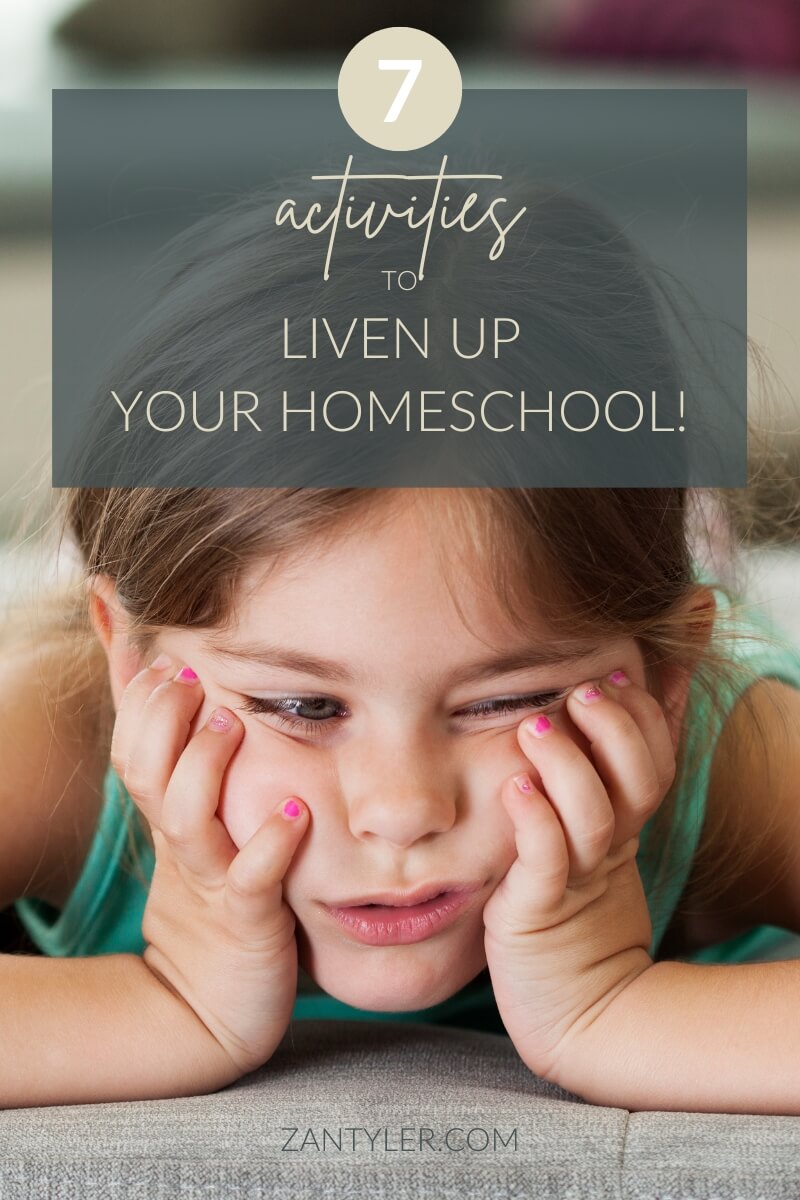 #5: Practice hospitality and serve others.
Nothing rejuvenates us like focusing on the needs of others. For example, do you have family members or friends in the military that have been deployed to other countries? Pray together as a family for their safety. Have your children write them letters and assemble care packages. Invite the spouse and children of a deployed soldier into your home for a meal. Your children will learn eternally significant and life-changing lessons from this type of outreach and hospitality.
#6: Make a habit of reading aloud to your children and listening to audio books together.
Reading together creates an inexplicable bond and excitement about learning that is contagious. If you are looking for a book to start with, I highly recommend The Lion, the Witch and the Wardrobe by C. S. Lewis. This classic novel culminates in a life-and-death battle between good and evil. After finishing the book, choose one of the plays, movies, or audio dramatizations that have been made based on The Lion, the Witch, and the Wardrobe and enjoy it with your children.
#7: Be creative as you consider ways to motivate your struggling learners and bring enthusiasm into your homeschool.
Don't hesitate to bring the children into the discussion with you. They will have some very creative ideas.